MEPS in a nutshell: Why MEPS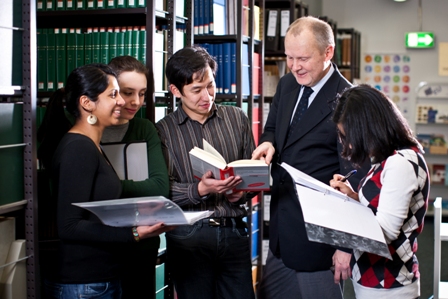 The MEPS program is designed to prepare its students for the challenges which an increasingly globalizing economy imposes on businesses, economic policy and society. It endows its participants with the economic competence and analytical skills for a successful career in administration, government, national and international associations, and global business. To achieve this goal the MEPS program not only offers a profound training in economic theory and econometric techniques but also enables its students to independently analyze questions of practical and political relevance empirically.

The masters program has a strong international focus, it explicitly addresses an international audience and is therefore taught (apart from some non-obligatory courses) in English. It is a four-semester program beginning in winter (October) semester.
 
The academic faculty of the Department of Economics at the University of Siegen is not only very active and well-established in the national and international academic community, but is also highly committed and motivated to teach its students up-to-date economic knowledge in an accessible fashion.
In addition, living in Siegen offers many valuable virtues to students. The City of Siegen provides all the advantages of a medium-sized town such as low costs of living and a high recreational value. At the same time it offers all the opportunities of a metropolitan area since it is located in the neighbourhood of three major German economic centres, namely the Rhine-Main-area, the Cologne-Bonn-area and the Ruhr-area.