The City of Siegen
-a medium sized town close to nature, in the hinterland of three major economic centres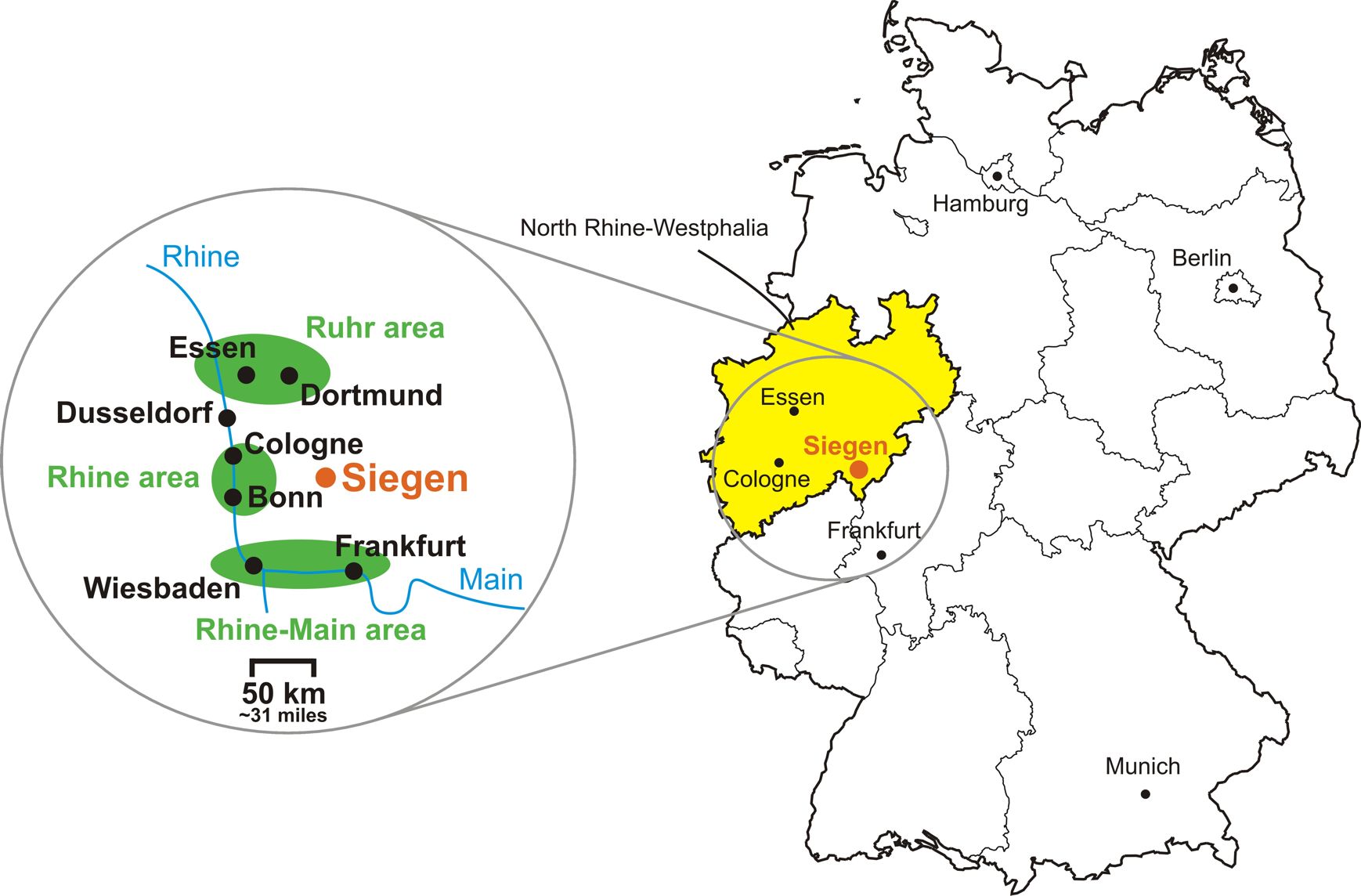 Siegen is a middle-sized town with about 100.000 inhabitants. It is located in the hinterland of three major German economic and cultural centres, namely the Rhine-Main area, the Cologne-Bonn area and the Ruhr area. Despite the spatial proximity to these three metropolitean areas which offers plenty of professional and cultural opportunities to our students the costs of living in the city of Siegen are very moderate.

Siegen itself is a very liveable town. There are lots of different possibilities for recreational activities in the city and in its hinterland such as numerous student festivities, cultural events and a great offer of sportive activities.

Siegen is a very old town with a long and changeful history. Hence it is not surprising that you can find lots of sights and buildings of special architectural or historic interest in Siegen and its hinterland.