Career prospects
Qualifications

 
The MEPS program endows its studens with a sound knowledge in economics, econometrics and empirics, bringing them to the frontiers of current research. Furthermore, due to its quantitative orientation, it also trains the students' analytical and logical problem-solving skills and prepares them either for a successful (international) professional career and/or an academic career in high-level economic research.
Job perspectives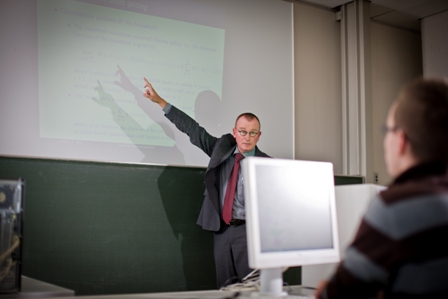 The MEPS program conveys a wide range of knowledge that opens up various job opportunities. Given the wide range of elective courses offered, graduates of the MEPS program have excellent job prospects for qualified positions in:
Ministries and government agencies (ministries of finance and economic affairs, economic forecasting agencies, competition authorities and central banks)

International organizations such as the IMF, World Bank, OECD, ECB as well as other European Community institutions

Employer and employee organizations, consumer organizations and environmental organizations

The private sector (especially in globally active companies)

Given the sound education in economic theory and econometric methods the MEPS program can also serve as a first step in an academic career.