Structure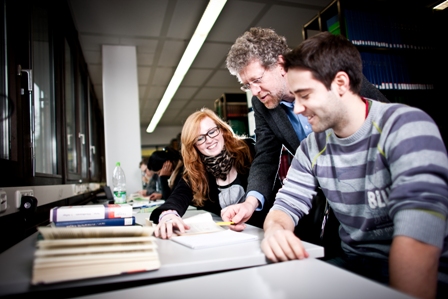 The MEPS program has a duration of four semesters (two years) and consists of eight compulsory as well as two elective modules. Four of the compulsory modules are concerned with the acquisition of fundamental economic and econometric theories and techniques, whereas the other four modules have a more applied character and deal with various policy-relevant topics in economics.

The two elective modules can be chosen from a total of six offered modules. Four of these modules provide a specialization in economic topics, whereas the remaining two modules cover various topics in business administration. One of the two selected elective modules needs to have an economic focus.
The MEPS program is a full-time masters program for which 120 credit points have to be acquired. While the compulsory modules account for 76 credit points, the two elective modules are weighted with 24 credit points and the master-thesis with 20 credit points.
To get further information about the curriculum, use the button on the left or
follow this link
, further information about the modules and their contents, can be obtained
here
.